How can we ensure that a taximeter is reliable or that a nuclear facility is safe, that a bulletproof vest is really bulletproof or that the MOT that reviews a vehicle does not act arbitrarily? In Spain, more than 1,600 entities ensure that many products, procedures and services available in the market comply with the regulations of their respective sector. A Spanish government body, the National Accreditation Entity (ENAC), is responsible for authorising who guarantees the safety of consumers and end users. Entities must renew their accreditation every year, demonstrating that they comply with the strict requirements of independence, rigour and transparency that are required for this work.
Rail lines
The wide range of products and services subject to receiving a certification endorsed by an ENAC entity covers any type of production and different types of entities, such as testing or calibration laboratories, inspectors, or certifiers and environmental verifiers from practically any sector: industry, energy, environment, health, agriculture and food, research, development and innovation, telecommunications, tourism, services, construction, transport, etc.
The inspection activity of Ineco falls within the latter, specifically within railway, and in 2009 it obtained its first ENAC accreditation as an 'independent safety assessor' with the number 76/EI058. In 2015, it was renewed and extended to the fields of rolling stock, energy, infrastructure, maintenance and exploitation and traffic management. The company has a multidisciplinary team consisting of professionals accredited by ENAC. The work of the entities certified by ENAC, moreover, is not only valid in Spain, but also in the over 70 countries with which it has mutual recognition agreements, including the European Union, United States, Canada, China, Japan, Australia, Brazil, India, United Arab Emirates and Mexico, amongst others.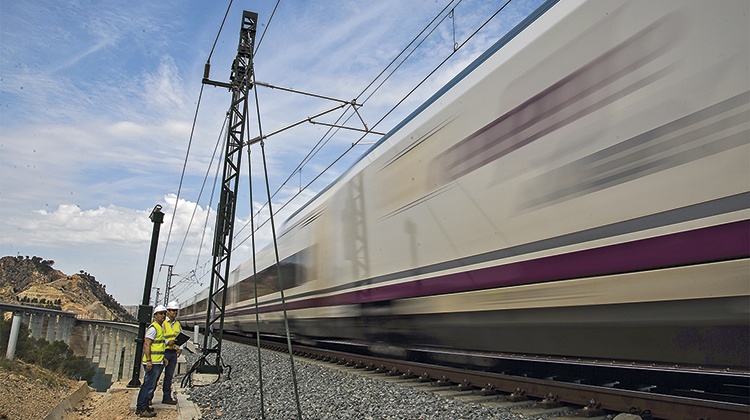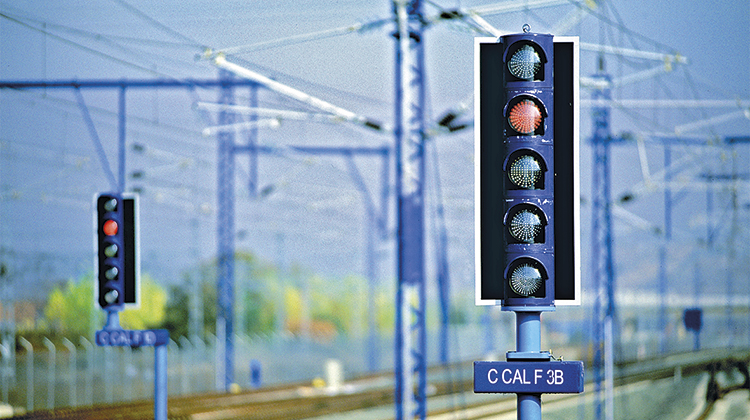 Why an independent safety assessment?
In addition to rolling stock, since the beginning of rail at the end of the 19th century, the main rail elements related to safety have been signalling systems, in order to avoid the greatest risk of all: collisions between trains. From manual signals to lights, to digital systems and radio without physical signals on the tracks –as is the case for ERTMS level 2–, the different control, command and signalling systems (ASFA, LZB, ERTMS, etc.) have evolved to become more complex and sophisticated, always with the objective of guaranteeing the safe circulation of trains.
The current rail lines –conventional and high speed–, are very complex infrastructure that consist of a large number of elements and undergo very extensive legal and technical regulation that requires a high degree of specialisation by the inspectors. From the time they are planned until they are commissioned, European and international regulations require verification that each and every one of the elements and subsystems work correctly, from the simplest, such as the ventilation of a tunnel, to the most complex, such as software.
For this purpose, two types of safety study are carried out. On one hand, risk analyses, in which threats are identified that could bring the system to a potentially dangerous situation and work is being carried out on mitigation measures or barriers to avoid them. They can be carried out in any stage of the project and seek to detect the weak points of the system. Moreover, and on a higher level, there is the type of study known as ISA (Independent Safety Assessment). Unlike risk analyses, ISA can only be carried out by an accredited entity. They are essential to guarantee for a third party –the operator or rail authority– that a new line or modification of an existing line is safe and can begin or continue to be used.
Experience
Ineco has worked for more than a decade carrying out independent safety assessments in the Spanish rail network, a task which it pioneered. It is currently working in Saudi Arabia, for the Haramain project, where it is carrying
out the ISA for on-board ERTMS systems that will equip the Makkah-Madinah line.