It has become very common to hear talk of BIM in technical forums, but what exactly is it? Do we know all its applications in our work? Who works with BIM in Spain, and who are they working for? BIM stands for Building Information Modelling, which brings us to the first clarification we should make: as well as buildings, BIM can also be used in infrastructure and any kind of construction in general.
Beyond these precisions, the concept of BIM is to use a graphical interface to document all the details that we want to gather about each building. Programs that work with BIM will show us the building elements of our work, and we will feed the program all the associated documentation. Once we finish this process, we will have a striking virtual model of the building and, more importantly, a large, perfectly-organised database for the design.
With BIM, our project is ostensibly superior and far more descriptive, coherent and complete
This is evidently a much more complete way of designing than using a CAD program; greater effort is required in the design phase for this reason. With all this information, the design is ostensibly superior and far more descriptive, coherent and complete. Using computers, we have resolved the problems that would usually arise on site, avoiding expenses for materials, distributing installations in the most suitable way, reducing completion times, minimising errors and making gains in safety and sustainability, among a great many other advantages. If we are ingenious in managing the data we feed into our model, the limit to these advantages is our imagination.
We can use BIM by searching for any of its known capabilities, but also for any other task we can imagine. All we need is to know and properly manage the parameters of the different building elements in our virtual model, or the parameters we have assigned them. To be more specific, let's focus on the parameter of dimensions in BIM. One of BIM's functions is the 3D modelling and visualisation. It is now possible to create precision designs thanks to powerful programs on the market. This allows us to offer to our customers any manner of technical drawings, which will be perfectly coherent with one another and fully parameterised.
We can also generate the most photorealistic images and impressive videos of our virtual models. However, when we incorporate 4D information, other uses become possible. The concept of time allows us to create work schedules, reducing completion times and integrating work from each discipline into each stage of the work. All this is done using the parameters of our virtual model. 5D information refers to the costs of different building elements and consignments, making it possible to generate estimates and project certifications as works develop. We can also link the different building elements to our favourite cost database and manage parametric measurements with our preferred estimating software. 6D information refers to the building's sustainability. The software makes powerful energy use calculations, accounting for the building's exposure to the sun and countless other criteria that directly influence the building's sustainability throughout its life cycle. Finally, 7D information is dedicated to the operation and maintenance of the property, the costs of which reach several times the original cost of the work.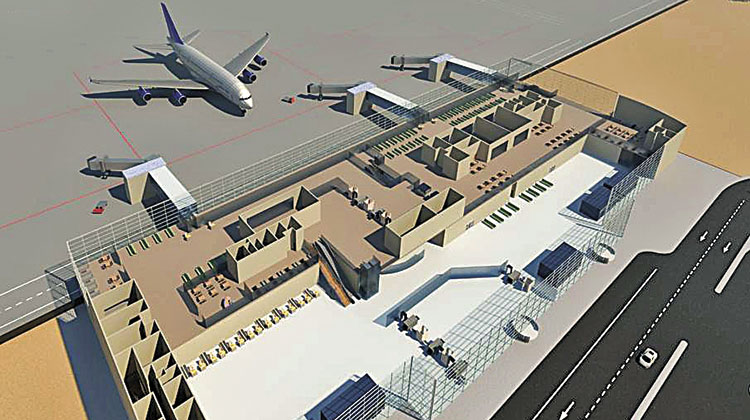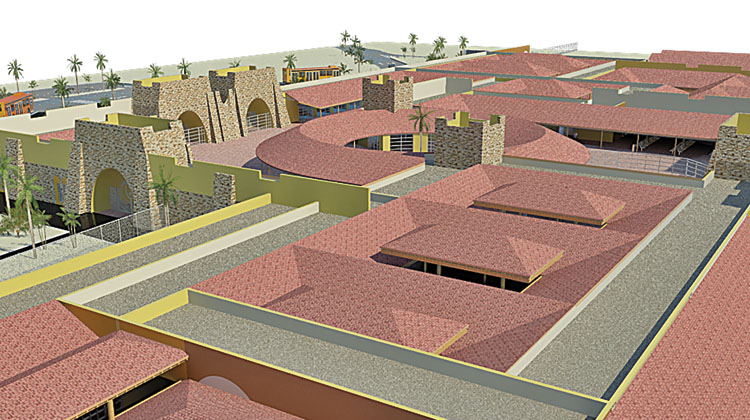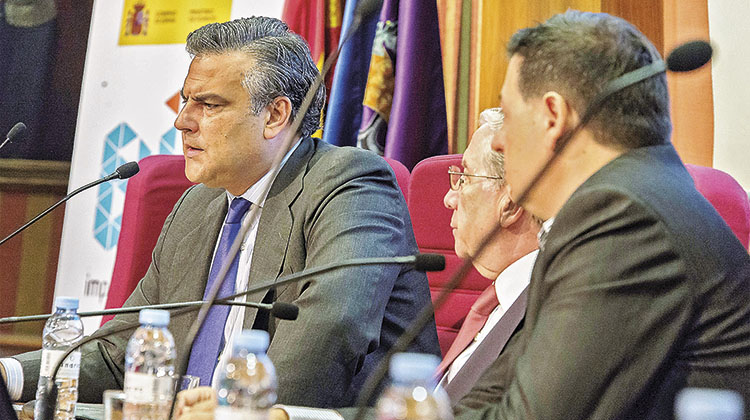 The BIM methodology can integrate the Lean methodology (cutting waste and inefficiency) and the concept of Integrated Project Delivery (IPD), a new trend in construction where the architect, engineers, contractor and even the administration work in conjunction in drawing up projects. This makes it possible to solve problems from the very beginning, when the cost of addressing them is negligible compared to rectifying errors of coordination once work is underway.
Whether we like it or not, BIM has arrived and it's here to stay. The governments of many countries are promoting the use of BIM and making it a requirement of its biddings. There is no turning back. We do not have money to improvise prototypes for every work. With BIM, we create the prototype virtually and begin production once it is optimised, as if it were a ship or a plane.
The governments of an ever-increasing number of countries are promoting the use of BIM
BIM is not new by any means; what is new is the capacity of our personal computers to handle this enormous amount of information, and the ability to use telecommunications to send that information anywhere in the world. These new capabilities have made BIM a reality in the offices of small technical firms around the world, rather than only in large, elite centres. Spain is characterised by having a great number of these smaller offices and very few huge work centres. But let's not forget the potential of Spain's large engineering and construction firms. They are currently working more on large works in the rest of the world than in Spain. However, all the important work being done will gradually begin to require the use of the best available technology: BIM.
Pro-BIM organisations
All this movement led to the creation in late 2011 of the buildingSMART Spanish Chapter (www.buildingsmart.es) of BuildingSMART International, the agency that works with the ISO and the CEN in developing international standards for BIM. When it was founded, there were few more than 20 member companies, institutions and private individuals. Today, the group has over 140 members from all parts of the sector: engineering and construction firms, architects, building products manufacturers, software developers, project developers, research centres, universities, etc. Sergio Muñoz has been the organisation's president since it was founded. If we examine the association's website, we can see that its objectives are the following:
 To develop and maintain international, open, neutral BIM standards (Open BIM).
 To accelerate interoperability in the construction sector through success stories.
 To provide specifications, documentation and reference guides.
 To identify and solve problems interfering with the exchange of information.
 To extend the use of this technology and its associated processes throughout the life cycle of the building, incorporating all actors involved.
Despite its short history and the fact that its members work without remuneration, it has made very significant achievements. The following are particularly noteworthy:
 uBIM guides, produced with the voluntary participation of 80 technicians led by Manuel Bouzas. These guides are for users of BIM in Spanish and are analogous to the guides available in other countries and languages. The guides, comprising 13 documents, organise according to discipline the tasks of design, planning, construction and operation of buildings using BIM technology. The guides can be downloaded free at: www.buildingsmart.es/bim/gu%C3%ADas-ubim/.
 The Spanish Journal of BIM is a dissemination and research journal, published in Spanish. Directed by Antonio Manuel Reyes, the journal has a science committee made up of a group of professionals in the sector from Spain, Portugal, Argentina and Chile. It has been published biannually since mid-2014, both digitally and in print. The journal is free and available for download at: www.buildingsmart.es/journal-sjbim/historial/.
 esFAB, the Spanish BIM Academic Forum (www.buidingsmart.es/esfab/), is organised by Norena Martín and Óscar Liébana. The goal of the project is to create an academic network to develop and promote training, learning and research in the field of BIM through close collaboration and cooperation between members and other organisations and bodies whose ultimate aim includes improving the productive model of construction.
In addition to these achievements, members of this active organisation participate in one way or another in all conferences in the sector and all commissions that meet on the subject. Noteworthy examples are the AEN/CT 41/SC13 Committee, which when it concludes will draw up an UNE standard on standardisation in BIM projects, and the recently formed CEN/442 Committee, which fulfils the same role at the European level.
But if anything can be expected to give the definitive push towards the use of BIM in Spain, it would be esBIM (www.esbim.es), the BIM Commission set up by the Ministry of Public Works and organised by Ineco. The purpose of the commission comprises the following points:
To promote the implementation of BIM in the Spanish construction industry through the creation of a working group open to participation from the sector as a whole, both public and private.
To foster the use of BIM throughout infrastructure life cycles.
To raise awareness among public administrations about establishing BIM requirements in infrastructure public tenders with the aim of reducing costs.
To establish a schedule for adapting regulations for the generalised use of BIM.
To develop national standards allowing for a uniform application of BIM.
To produce the academic roadmap for BIM training in Spain and to promote its inclusion in curricula.
To promote the digitalisation of derivative work of infrastructure development, abandoning physical formats and consequently making economic and environmental savings.
To foster the application of Open BIM, wherein all BIM-related operations are based on open, universal, mutually interoperable standards.
To offer support in increasing and improving the position of Spanish industry in the world through the use of BIM methodology.
To secure Spain's participation in all international decision-making forums.
As a final comment: one idea that came out of this commission, and hence also out of the Ministry of Public Works, is for designs for public buildings submitted from 2018 to support BIM, and for linear works designs to support it from early 2019. The BIM train has pulled into the station, are you getting on board?