Spanish multinational companies hold leadership positions in sectors such as construction as well as air transport, airport and land infrastructure. Spanish engineering and construction firms participate in large civil works and infrastructure projects –such as the construction of the high-speed rail line between Makkah and Medina–, managing nearly 40% of infrastructures around the world. In order to make their achievements known, Ineco has opened this space with a tour that allows visitors to have a close-up look at the strengths of Spanish engineering.
The room exhibition tables showing Ineco's areas of activity and solutions, as well as interactive map of their main projects
The room has exhibition tables showing Ineco's areas of activity and solutions, as well as an interactive map of the company's main projects worldwide and several examples of their most relevant efforts in innovation.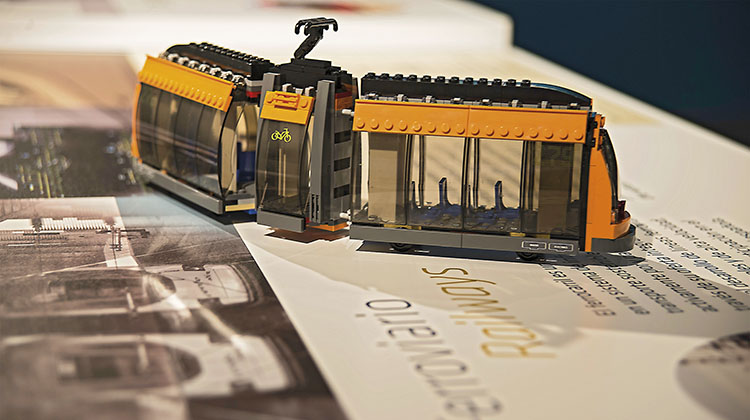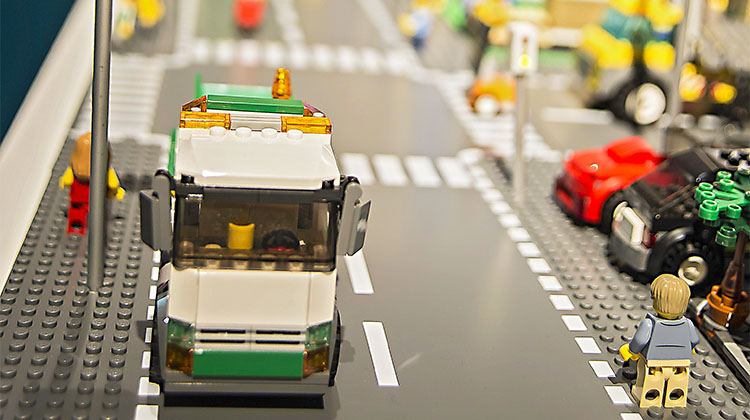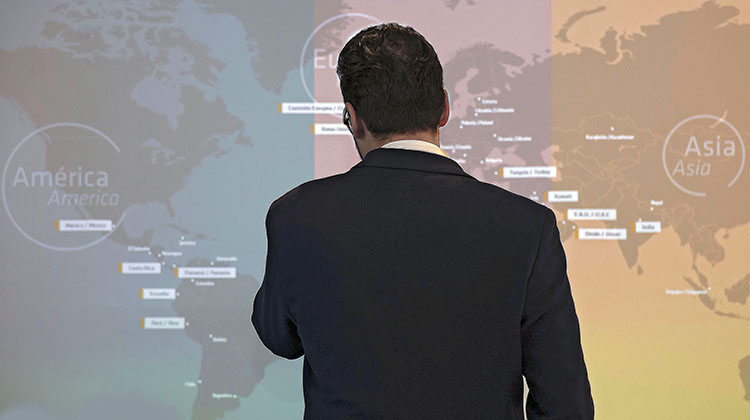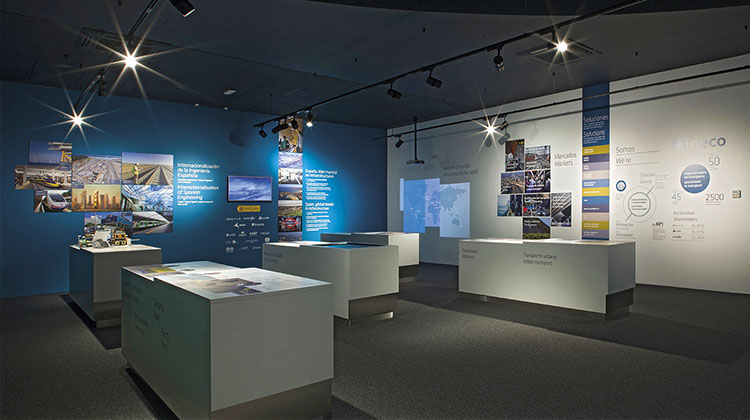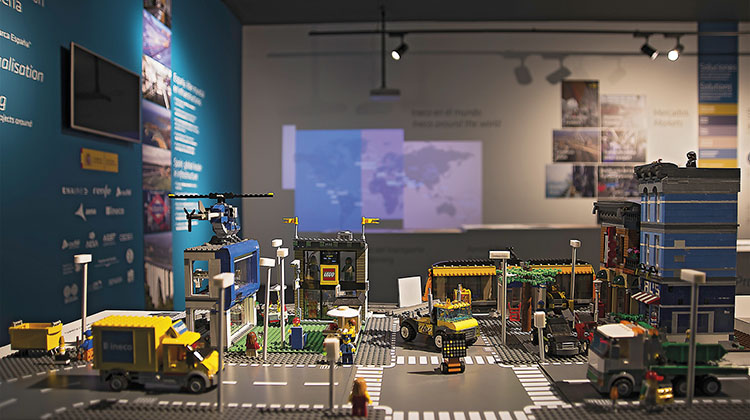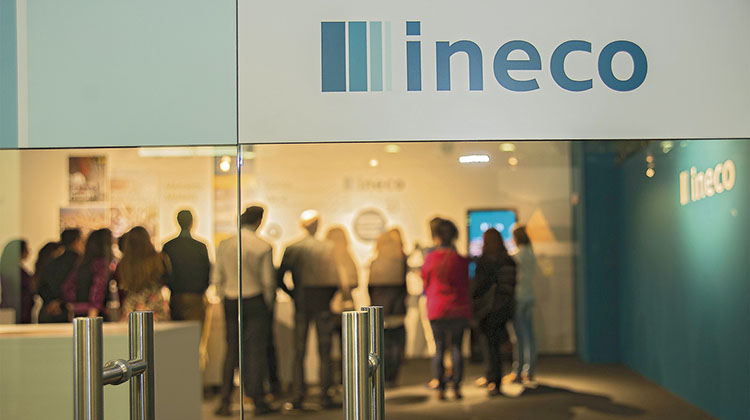 An informative panel provides a space for the main transport infrastructures developed in Spain, as well as actions of particular importance carried out by Spanish companies at the international level. Touch screens, interactive tables, tablets with augmented reality, videos –including the Ministry of Public Works' corporate video–, a drone and its recordings inspecting support devices on the Salobral viaduct (Spanish High-Speed Rail (AVE) Madrid- Valladolid), and the bridge on National Highway 403 near the El Burguillo Reservoir (Ávila), are some elements from the tour.
The objective is to showcase the construction in Spain of one of the greatest and most modern infrastructure networks worldwide
The objective is to showcase the construction in Spain of one of the greatest and most modern infrastructure networks in the world, including roads, airports and railway lines, which has led to the consolidation of a powerful industry that is now a worldwide leader: next to construction companies, Spanish engineering firms stand out in the international market owing to their high degree of specialisation, experience and technological capacity. For years, Ineco has been taking a leading role in brand Spain infrastructure projects abroad, thus placing the public engineering company in the 38th position in the ENR (Engineering News-Record) world ranking of engineering firms in the transport sector.
LEGO SMART CITY
A model of a city of the future made with Legos allows visitors to visualise the possibilities of Smart Cities, intelligent cities that manage information through the intensive use of ICT in order to improve efficiency and sustainability, and to provide residents with a greater quality of life. Installing sensors makes it possible to obtain a multitude of data, from measuring the passage of vehicles on a street to determining whether a trash bin is full and needs to be picked up. Smart cities will boast a large number of sensors and operators such as CityIneco, an application developed by Ineco to regulate and coordinate their smart management. The exhibit also features an augmented reality simulation in which virtual elements are introduced into a real context using a tablet itself, thus providing additional information that is relevant to the final image being displayed
LARGE PROJECTS AROUND THE WORLD
High-speed rail Makkah-Medina. Saudi Arabia – HARAMAIN
Line 2 of the Lima Metro. Peru – FCC and ACS
Tunnel under the Bosphorus Strait, high-speed rail Istanbul-Ankara. Turkey – OHL
Panama Canal – SACYR
East West Link Melbourne – ACCIONA
California high-speed rail – ACS
Line 1 of the Panama Metro – FCC
Riyadh Metro – FCC, TYPSA and SENER
East Anglia One Windfarm. United Kingdom – IBERDROLA
Doha Metro – OHL
SPANISH ENGINEERING IN NUMBERS
1st European highway and motorway network (over 14,000 kilometres).
5th place among the UE-15 countries for railway extension (nearly 14,000 kilometres).
Most extensive high-speed railway network in Europe (3,000 kilometres in service), and 2nd worldwide after China.
2nd country in Europe and 4th worldwide for the greatest amount of airport passenger traffic.
2nd world power in desalination and water treatment technologies.