Spain boasts nearly 8,000 kilometres of coastline and offers sea-lovers an enormous variety of nautical installations and activities, from basic services in small harbours, to exclusive luxury marinas equipped with every amenity imaginable. According to data from the Spanish Federation of Marinas and Tourist Associations (FEAPDT), Spain is currently home to around 300 marinas, which offer a total of 130,000 berths. The largest number are concentrated in the Mediterranean region, particularly in Catalonia and the Balearic Islands, although Valencia and Andalusia are also popular locations and, together with Galicia, they account for approximately 78% of the total.
In absolute terms, the record is held by the marina at Empuriabrava (Province of Girona), a resort town on the mouth of the River Muga that has 14,000 homes, 23 kilometres of canals and 5,000 berths. It was built in the 1960s, when the Spanish tourist industry was starting to take off.
Over half of Spain's marinas are small, with fewer than 300 berths, while those in areas such as the bays around Palma de Mallorca and Cádiz, the Alicante coast and the county of Maresme in Catalonia each boast around 1,500 berths.
Almost eight out of ten marinas are managed by private companies via concessions, or by sailing clubs: non-profit organisations with a focus on sporting and leisure activities. The rest are publicly owned, in full or in part, by either the national, regional or local government.
The seven islands that make up the Canary Islands archipelago have a long-standing maritime tradition owing to their strategic location and the influence of the trade winds. They have 40 well-equipped marinas, ranging from large facilities, such as Las Palmas marina in Gran Canaria, with over 1,000 berths; Pasito Blanco in the south, in the tourist district of Maspalomas; and Puerto Calero in Lanzarote, down to the very smallest on the island of El Hierro, with just 120 berths, although it can accommodate vessels of up to 30 metres. Also of note are Tazacorte in La Palma, Los Gigantes in Tenerife
(located next to the cliffs of the same name) and El Castillo in Fuerteventura.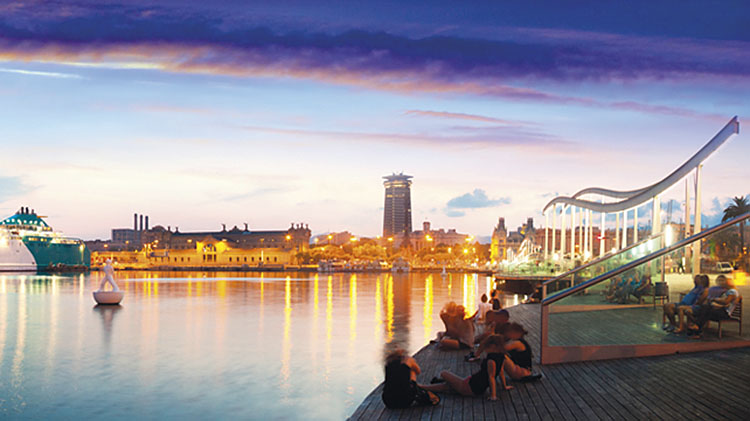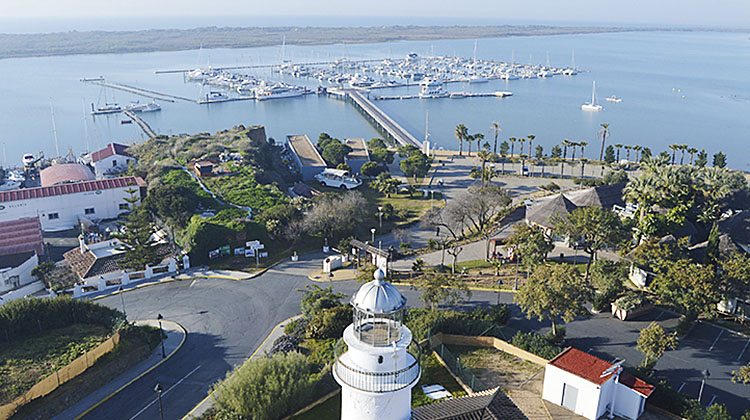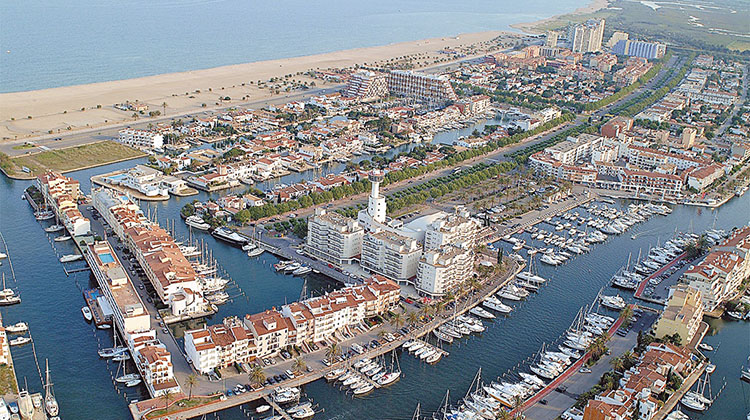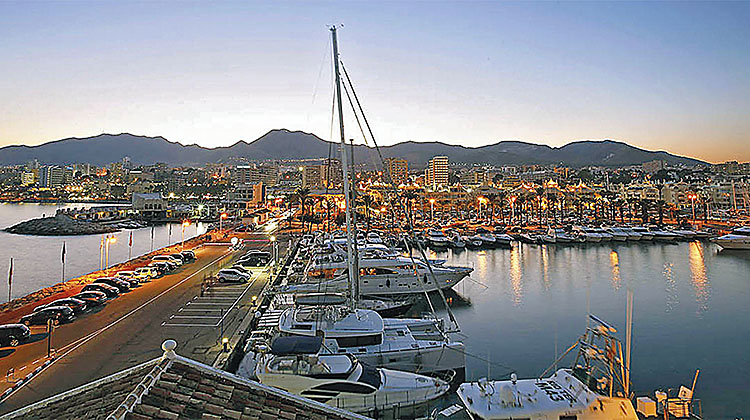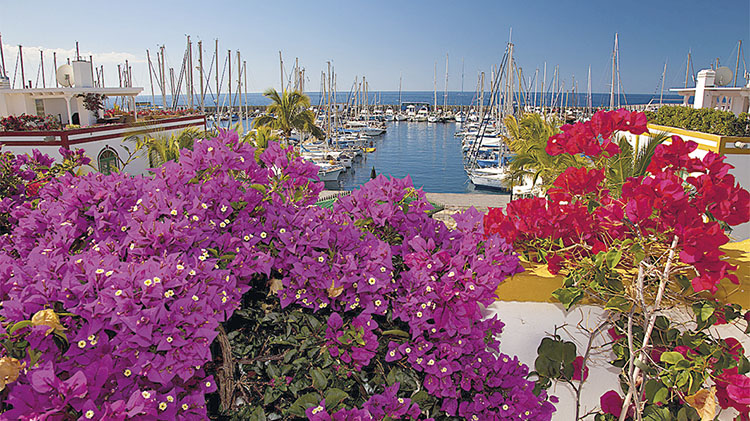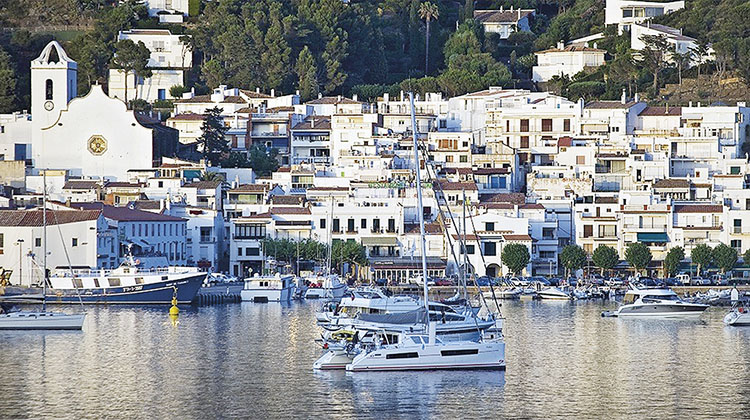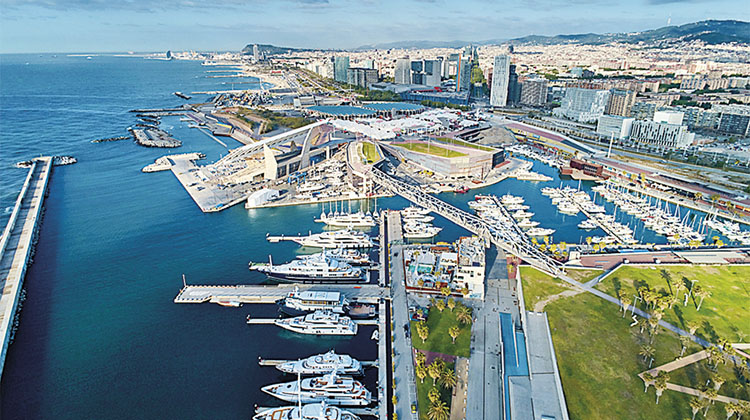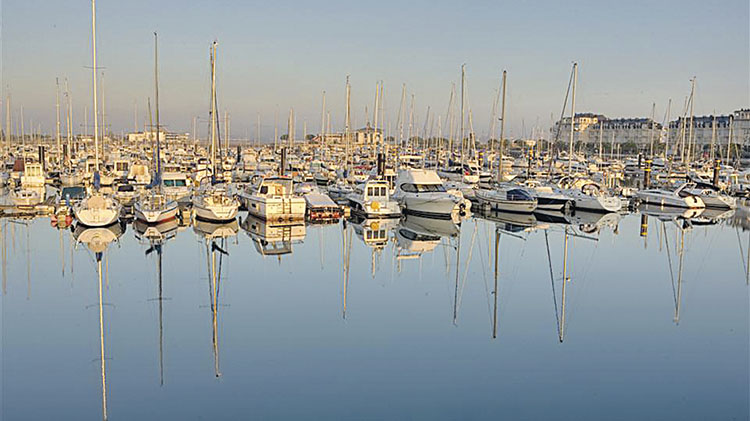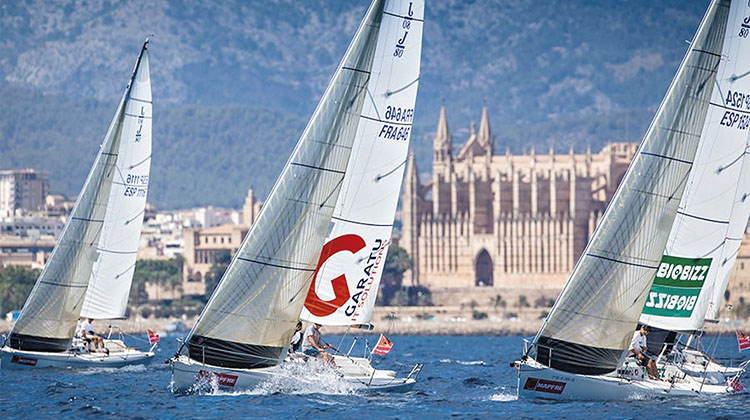 In Murcia, one of the best-known marinas is Tomás Maestre in La Manga del Mar Menor, which has space for 1,800 vessels up to 30 metres in length and two quays for superyachts. The region is also home to the Yacht Port in Cartagena.
Spain's northern and north-western coasts, bordering on the Cantabrian Sea and the Atlantic Ocean, offer a number of attractive installations such as the Marina del Cantábrico in Santander, with 1,300 berths, as well as smaller harbours such as Laredo and Santoña. In Asturias, the largest marina is in Gijón, with almost 800 berths, while the largest facilities in the Basque Country are those at Getxo and Hondarribia. In Galicia, marinas of note include Sanxenxo and Baiona in Pontevedra and Sada in A Coruña, all of which offer 300-400 berths. Since 2016, North Marinas, the association of marinas for northern Spain, has offered the opportunity to do the Camino de Santiago by sea. However, pilgrims must only use sails, travel a minimum of 100 nautical miles, and walk the last 10 kilometres to the Cathedral on foot. The credencial, or pilgrim's passport, can be stamped in all of the marinas.
The marinas in the Balearic Islands organise internationally renowned sailing competitions, such as: the Copa del Rey de Vela, the Trofeo Ciutat de Palma, and the Copa del Rey for historic vessels in Mahón. Other major sporting events include the Trofeo de la Reina (Valencia), the Christmas Race (Palamós) and the Trofeo Príncipe de Asturias (Baiona).
The Spanish coast is filled with charming ports: in Menorca, for example, there is a marina in Ciutadella's historic quarter and another in Mahón, which at six kilometres long is one of the largest natural harbours in the world. Mogán, in Gran Canaria, is known as "Little Venice" for its many canals, while El Rompido marina in Cartaya (Huelva Province) is an unusual river harbour located inside a natural park. Puerto Marina in Benalmádena (Málaga Province) is characterised by its picturesque architecture that blends Indian, Arabic and Andalusian styles; the marina at Combarro in Pontevedra stands out for its traditional hórreos, or granaries; while Port de la Selva (Girona Province) is a natural harbour lying below a quiet, whitewashed seaside town in the heart of the Costa Brava.
Large yachts: generators of wealth
The vast majority of leisure crafts in Spain are between 6-8 metres long, according to registration records. However, Spanish marinas, and particularly those on the Mediterranean, are highly sought-after by users in a segment whose small size belies its enormous economic impact: large yachts, of which there are around 10,000 worldwide. Under Spanish law, 'superyachts' are those that are 30-60 metres long; 'megayachts' are those up to 90 metres; while those that are even larger are dubbed 'gigayachts', many of which are used for charter services.
These enormous vessels, which usually winter in the Mediterranean and head to the Caribbean in the autumn, require highly specialised facilities and services that also have a high level of added value. The ports of Palma de Mallorca, Barcelona and Tarragona boast specialised shipyards, while the 3,000 or so berths in the marinas in the Balearic Islands are among the most exclusive and sought-after in the Mediterranean. Of particular note is Marina Port Ibiza, which has 1,400 berths for leisure craft. Some 85 of these berths are suitable for large yachts. The marina in Palma de Mallorca boasts luxurious facilities and more than 200 berths for yachts of up to 50 metres, while some 20 kilometres away in Calviá Bay, the ultra-modern Port Adriano – designed by Philippe Starck, can accommodate even larger yachts (up to 100 metres) and is notable for its range of fine dining options and fashion boutiques.
On the mainland, Puerto Banús in Marbella and Sotogrande in Cádiz (whose 1,100-plus berths make it the largest marina in Andalusia) are hotspots for megayachts. The Province of Barcelona is home to 24 of the 44 marinas on the Catalan coast. Of these 24, the three largest are found in the city of Barcelona: Port Vell, Port Fòrum and Port Olímpic. The growth in demand has driven projects such as the new marina for megayachts at the Port of Málaga, which will have 31 berths for vessels between 30 and 100 metres and offer every type of service. It will create more than 800 jobs and the economic impact of the project is estimated at around 100 million euros.