"We will approach the Hyperloop the same way we approached high speed"
1 Will we go from high speed to Hyperloop?
We will enjoy both technologies; they are compatible.
2 Are Spain's engineers ready?
Of course. Spain is a leading country in transport and infrastructure and has extensive experience in PPPs, the possible model of Hyperloop One.
3 How is Ineco contributing to the Primex project?
We supported them in Amsterdam because they're good and they submitted a good project.
4 Connect Europe and Africa… is it an economically profitable dream?
It will eventually become profitable. All revolutionary technology has transformed societies, and new businesses will even emerge.
5 And politically?
Disruptive technologies transform the world and don't stop at political barriers. If we create these barriers, other countries will move ahead of us.
6 Now we won't be able to look out the window…
We'll have both options.
7 So has the revolution arrived?
It will be a reality. There are scientific companies and teams around the world investing funds and time to make it possible.
Madrid-Tangier in Hyperloop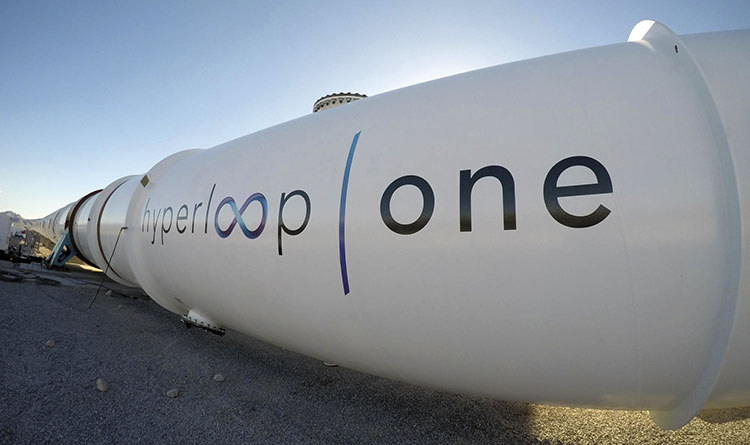 Rocío Viñas has a degree in Law, a Diploma in Business Sciences and a Master's in Tax Law (CEF) and has been supporting Spanish industry in international markets for 20 years. At Ineco, –where she arrived from the department of Infrastructure, Health and ICT at the Spanish Institute of Foreign Trade– she has been collaborating with Primex in its participation in the Hyperloop One Global Challenge. The aim of the project is to demonstrate the economic, political and social benefits of a connection between Madrid and Tangier using Hyperloop technology. Developed by a team of more than 25 people from the University-Enterprise Foundation (FUE in Spanish), it was one of the 35 semifinalists from the more than 2,600 projects submitted, and the route between Madrid and Tangier is one of the nine selected by Hyperloop One for its international competition.
Hyperloop technology promises to add a radical twist to transportation around the world. The first tests in the United States of the capsule levitating within a vacuum tube have been so encouraging, that they are getting closer and closer each day to travel speeds of up to 1,200 kilometres per hour. The project received the support of the Ministries of Public Works and Environment, the Ministry of Transport, Housing and Infrastructure of the Region of Madrid, the Moroccan Embassy and the Al Akhawayn University.