In 2010, the Brazilian government adopted a concession model through international public tendering to manage its airports, which up to that time had been managed by the state-owned enterprise, Infraero. The entity was in charge of the country's 63 main airports, accounting for 97% of the national aviation business. The first lot was awarded in 2011 and the fifth and most recent was awarded to Aena Internacional in March 2019 for a period of 30 years, consisting of a group of six airports in the Northeast Region of the country: Recife, Maceió, João Pessoa, Aracaju, Campina Grande and Juazeiro do Norte, which in 2018 accounted for 13.7 million passengers.
Ineco provided Aena Internacional with specialised technical support during the entire process prior to the bid and the handover preparation period that will end in early 2020. This means that the Spanish operator, the world's largest in terms of passenger volume –more than 280 million in total– will now manage a total of 23 airports in five countries: twelve in Mexico, one in the United Kingdom, two in Colombia, two more in Jamaica and six in Brazil. It also operates the 46 airports and two heliports in the Spanish network, through which more than 263 million passengers passed in 2018.
Airports, the key to tourism
The Northeast Region of Brazil is one of the country's five geographic regions, and it contains 9 of the 26 federal states:  Alagoas, Bahia, Ceará, Maranhão,
Paraíba, Pernambuco, Piauí, Rio Grande do Norte and Sergipe, all of which are on the Atlantic coast. With some 50 million inhabitants, it is the second most populous region after the Southeast, with 77 million, where the large urban centres of Rio de Janeiro and São Paulo are located.
The Northeast is the most-visited tourist region in the country: the states of Bahia and Pernambuco receive the most visitors, specifically, as sun and beach destinations. Tourism is predominantly domestic, with international tourism yet to achieve its full potential for development: compared to 36.6 million domestic vacationers in 2018, the country received only 6.6 million foreign visitors, a figure that the federal government would like to double by 2021.
Improving airport infrastructure and management is key to achieving this goal, especially considering that Brazil is also the third largest domestic air market in the world, according to the International Civil Aviation Organisation (ICAO).
The airports in detail
1. Recife
Recife-Guararapes International Airport (officially Gilberto Freyre International Airport) is the eighth largest airport in Brazil by traffic volume: in 2018, 8,422,566 passengers and 55,838 tons of cargo passed through it. It is located 11 kilometres south of the city of Recife, the capital of the state of Pernambuco. It has a 3,000-metre runway and a passenger terminal that covers 52,000 square metres, in addition to a car park with 2,000 spaces.
Recife is the fourth largest city in Brazil: it has a population of 1.6 million, or 4 million in the entire metropolitan area made up of 13 towns. It has the country's largest technological park, called Porto Digital (Digital Port) and the third largest port complex, including a major shipyard that is the largest in the southern hemisphere.
Tourism is another one of the pillars of the economy of Recife. Established in the sixteenth century, it is one of the oldest cities in Brazil and one of the main destinations for both the domestic and international tourism markets. In 2018, it received 3.3 million visitors, accounting for more than half of the state's total tourism. The spectacular beaches of its coastline, which are home to the coral reefs that give it its name, the Fernando de Noronha archipelago, are considered a paradise for scuba diving enthusiasts, and celebrations such as Carnival and the Saint John festivals in June, are some of its principal tourist attractions.
2. Maceió
Zumbi dos Palmares de Maceió International Airport began operations in 1928, with a capacity for only six aircraft. In 2005, a major expansion project was carried out that involved the construction of a new 22,000 m2 passenger terminal and the lengthening of its runway, which now measures 2,601 metres long by 45 metres wide. The main destinations are Guarulhos, Galeão, Recife, Campinas and Brasilia, and, in 2018, it registered a record 2,179,230 passengers, 5.4% more than in 2017.
Maceió is the capital of the state of Alagoas and has a population of 1.1 million inhabitants. Its economy is based on commerce, agriculture, especially the cultivation of sugar cane, and industries such as chemicals and food and the extraction of natural gas and oil, among others. It is also the third most visited national tourist destination for sun and beach holidays.
3. João Pessoa
João Pessoa-Presidente Castro Pinto International Airport is 12 kilometres from the city centre. In 2018, it handled 1,414,896 passengers, according to data from Infraero. It has a 2,515-metre-long runway and a 9,000-square-metre terminal, with parking for 600 vehicles.
João Pessoa is the capital and main financial and economic centre of the state of Paraíba. It has just over 800,000 inhabitants, and 1.2 million if the 11 municipalities of the metropolitan area are counted. Commerce and, above all, sun and beach tourism are the most important economic sectors, and it also boasts an outstanding heritage of well-preserved Baroque buildings, such as the sixteenth-century Convent of Saint Francis, now converted into a cultural centre. The entire old town has been listed as a national heritage site. According to data provided by the state government of Paraíba, the city, the easternmost city in the country, is ranked the 10th most visited in Brazil.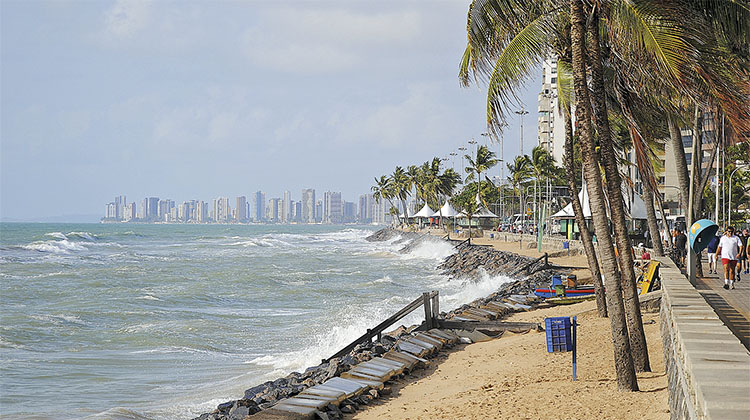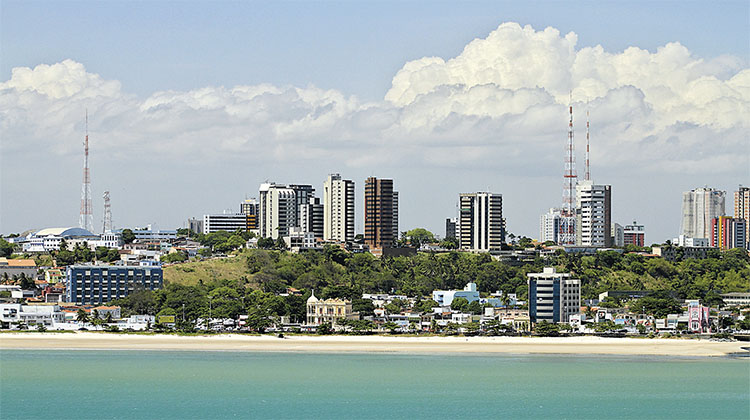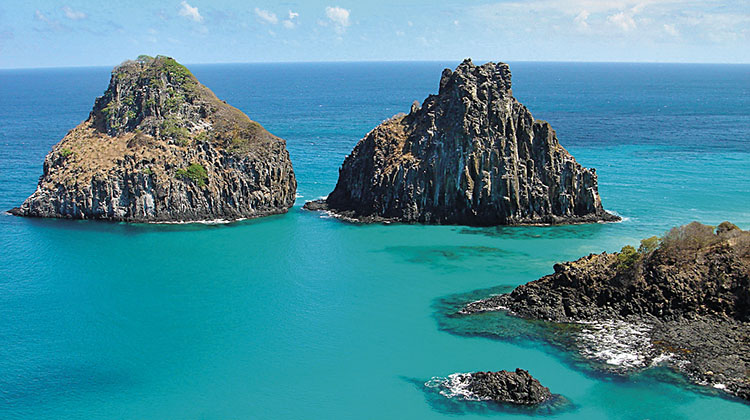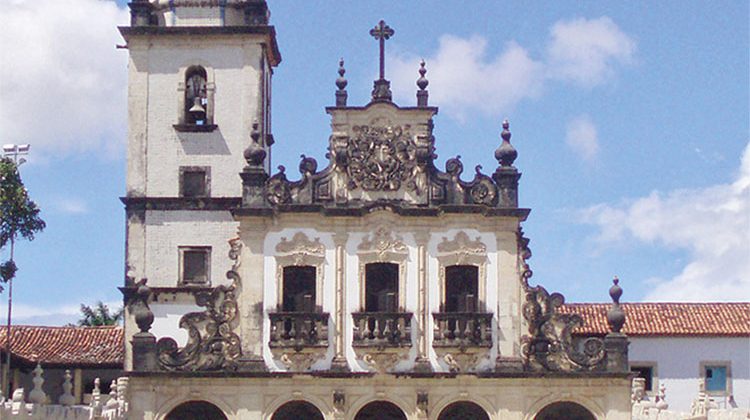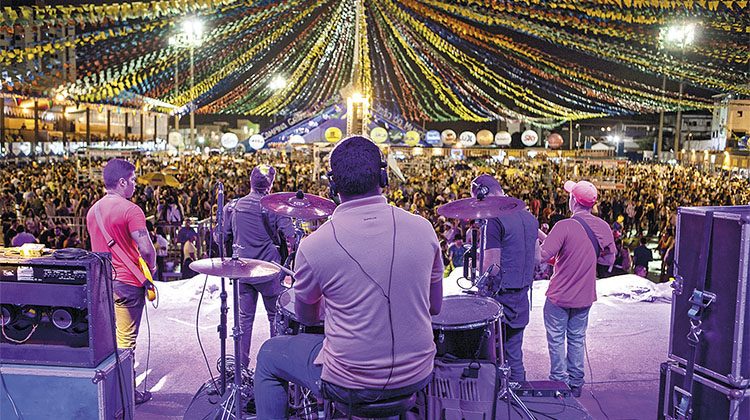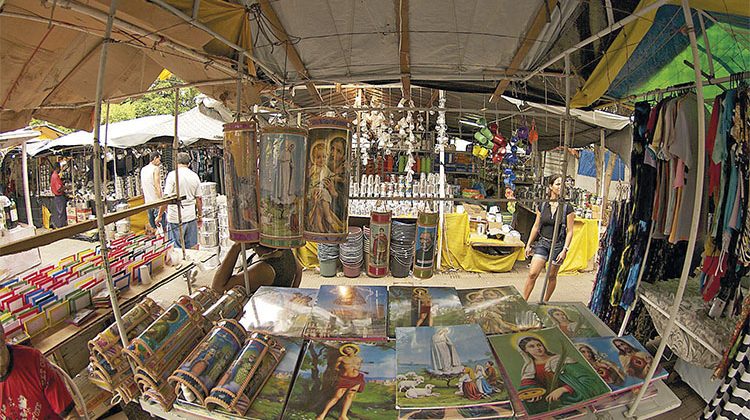 4. Aracaju
Located 12 kilometres from the city centre, Aracaju-Santa María International Airport handled 1.1 million passengers in 2018. In addition to regular flights, it also operates helicopter flights that transfer personnel to the oil rigs off the coast of Sergipe and Alagoas. The runway measures 2,200 metres in length and the passenger terminal covers 9,321 square metres, with 199 parking spaces.
The city of Aracaju, capital of the state of Sergipe, has a population of almost 649,000 people. Its economy is based on services and industry. Regarding tourism, the city and its surrounding area offer high-quality hotels and infrastructure, but the influx of visitors is less than in other areas. The city has a popular Oceanarium that receives 120,000 visitors a year.
5. Juazeiro do Norte
Orlando Bezerra de Menezes Airport is located 6 kilometres from the city of Juazeiro do Norte in the Cariri region, south of the state of Ceará. In 2018, it recorded 563,895 passengers, representing an increase of 3.96% compared to the previous year, and 1,567 tons of air cargo. It has a 1,940-metre-long runway and a 1,000-square-metre terminal, with parking for 230 vehicles.
The city of Juazeiro do Norte, with a population of approximately 272,000 people, is the second most important city in the state and one of its main industrial and commercial centres. It particularly stands out for its footwear industry, which is highly significant throughout Brazil and especially in the Northeast Region, which accounts for 48.8% of national production, more than 85% of which goes to the domestic market. Juazeiro is part of a group of nine municipalities in which around 300 companies from the sector are concentrated.
Much of the city's tourism is religious and closely linked to the origins of the city, which was founded by a Catholic priest named Father Cicero, to whom a miracle was attributed in the late nineteenth century, as a result of which 2.5 million pilgrims visit the city every year to venerate its founder and patron saint. Religious tourism, mostly Catholic, but also evangelical and other denominations, is the fastest growing segment in Brazil, according to data from the Ministry of Tourism, and generates 8.1 million trips every year within the country.
Another important sector in Juazeiro do Norte is ecotourism related to the protected areas of the Araripe Plateau –a national forest, nature reserve and geological park– where, among other Cretaceous remains, the highest concentration of pterosaur (flying dinosaur) fossils in the world has been found.
6. Campina Grande
Campina Grande-Presidente João Suassuna Airport, in the state of Paraíba, accounted for 168,278 passengers in 2018, 11.98% more than in 2017, the fourth largest percentage increase of Brazil's 53 main airports. Located 6 kilometres from the city centre, it operates regional and national and general aviation flights, as well as some military training flights. The runway measures 1,600 metres and the passenger terminal has an area of 2,500 square metres with parking for 203 vehicles.
The city of Campina Grande has a population of 407,472 inhabitants, according to official 2018 figures, which increases to more than 638,000 if the 19 municipalities of the metropolitan area are counted. Its main economic activities are mineral extraction, software development, commerce, agriculture, livestock, processing industries and services. The city also hosts one of the most well-attended festivals in Brazil: the festival of Saint John (Gran São João do Mundo), which is held during the month of June and brings together around a million people every year.
Ineco's support
Aena Internacional commissioned Ineco to provide coordination and support office services for the preparation and monitoring of the concession project for the six Brazilian airports through the company, Aeropuertos del Noroeste de Brasil (ANB), created for that purpose. The works were divided into three stages:
Formalisation of the contract: The goal was to comply with the necessary requirements for the signing of the contract and its entry into force. At this stage, all pre-operational activities were organised and the first version of the overall planning of the project was drafted.
Operational Readiness and Transfer: This second stage needed to ensure both the fulfilment of prior obligations and operational transfer in order for Aena to start airport operations within the planned time frame. To achieve this, coordination of all of the elements involved –systems, supplies and services, floor personnel, organisation, etc.– was ensured.
Post-transition stage: The final stage began after operations had been taken over by ANB, until the end of services.
Two decades managing airports
Aena, which has been listed on the Spanish Stock Exchange since 2015, created its subsidiary Aena Internacional in 1998 to develop its business abroad. Today, in addition to Brazil, Aena Internacional's activities extend to four other countries:
United Kingdom. Since 2013, Aena has held a 51% stake in the capital of the concession company of London Luton Airport, ranked fifth in the country in terms of number of passengers, with a total of 16.6 million in 2018.
Mexico. Aena Internacional has a stake in Grupo Aeroportuario del Pacífico (GAP), which operates 12 airports: Aguascalientes, Bajío, Guadalajara, Hermosillo, La Paz, Los Mochis, Manzanillo, Mexicali, Morelia, Puerto Vallarta, San José del Cabo and Tijuana, which in 2018 accounted for 44.9 million passengers.
Jamaica. Since 2015, GAP has owned 74.5% of the shares in MBJ Airports Limited, the operator of Sangster International Airport in Montego Bay, which in 2018 accounted for 4.5 million passengers. Also in 2019, GAP was awarded a 25-year concession for the capital's Norman Manley International Airport, Kingston, with 1.6 million passengers in 2018.
Colombia. Aena Internacional currently holds stakes in the concession companies of the airports of Cartagena de Indias (Sociedad Aeroportuaria de la Costa SA, SACSA, 37.89) and Cali (Aerocali, 50%), which in 2018 recorded 5.5 and 4.9 million passengers, respectively. Between 1997 and 2012, it also operated the concession for Ernesto Cortissoz Airport in Barranquilla.
Since its creation, Aena Internacional has been able to rely on the specialised consulting and engineering services of Ineco. The company has had experience in all of the countries where Aena operates, including Brazil, where its first projects date back to the 1970s and 80s. More recently, it has carried out feasibility studies and preliminary projects for regional airports on behalf of the Brazilian Secretariat of Civil Aviation (2013) and, for Aena, prior studies for the fourth round of concessions of four Brazilian airports.
With a presence in Colombia since the 1980s, especially in the railway field, Ineco has been carrying out different works on Colombia's three airports since 2008, both in terms of planning (updating of master plans) and drawing up projects and supervising expansion works. (See ITRANSPORTE 48, 56 y 63).
Since 2011, the company has also been drafting and updating the master plans of GAP airports. Ineco's first job at Sangster goes back to 2008, with the updating of its master plan, which was subsequently followed by others projects such as building a new fire brigade building, upgrading the runway, updating the master plan, redesigning the check-in area, etc. (see ITRANSPORTE 62).
In 2016, Ineco, together with the British company, Capita (with which it has worked since 2012 on the HS2 high-speed line between London and Birmingham), produced a study of alternatives for a new rail access to the airport, located 56 kilometres from London.